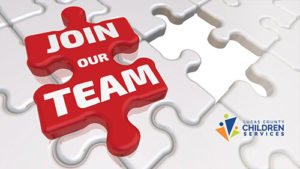 Lucas County Children Services is a progressive child welfare agency located in Northwest Ohio that offers a wide variety of career opportunities in child welfare and support positions. Our professional work environment includes an on-site training facility and excellent employee benefits.
To apply, select the position you are interested in and complete the online employment application by selecting the link at the bottom of the page.  You will need your education, references and employment history information including dates, addresses and phone numbers as you begin the application form.
You have the option to save an incomplete application and return to complete it at a later time.
Click on job title to view description.