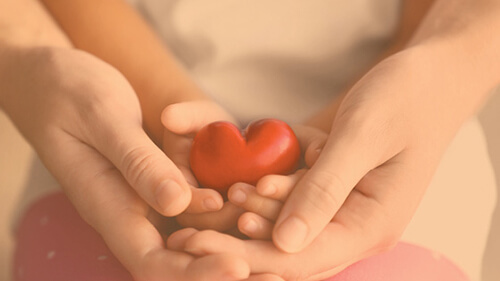 To learn more about Foster-To-Adopt:
Attend a community recruitment event; call 419-213-3336 and/or fill out the"Request More Information" form below.
To learn more about becoming a foster parent:
Attend a community recruitment event;
call 419-213-3336
and/or fill out the"Request More Information" form below.
Most children enter foster care with the goal of reunifying with their birth families. Unfortunately, for some families, the barriers are too great, and it falls to LCCS to find new, forever families for children.
You Can Make A Difference In A Child's Life!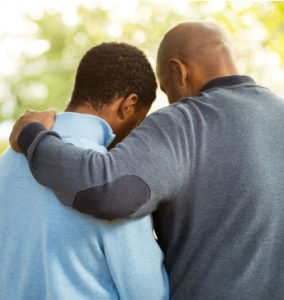 Lucas County Children Services believes every child needs a permanent home. Many of our foster parents adopt the children who are placed with them. Others help children prepare for placement with an adoptive family or relative.
Did you know??
There are about 3,000 children in the State of Ohio waiting for permanent homes. Many of them are school aged or teens; others are part of a sibling group that wants to stay together. Many of these children have physical, mental, and/or emotional challenges due to the maltreatment they experienced. Regardless, they all want to be part of a permanent family.
Lucas County Children Services seeks families or single adults from all backgrounds who are willing to love and share their homes with waiting children.
Adopt Through Foster Care
Many youth and sibling groups that are in LCCS' temporary custody live in licensed foster homes. When a child is placed into the permanent custody of LCCS and the child becomes available for adoption, the agency's goal is to find them a permanent home as quickly as possible, in the least restrictive setting as possible.
Foster and adopt situations can occur in several ways:
Birth parents can decide they cannot parent their child, so they surrender their child in court, which divests them of all parental rights and responsibilities. Birth parents with good relationships with foster parents have confidence that the foster parents can provide their child with stability, security, and love. In some of these situations the positive relationship between the families continues after the adoption, which is beneficial for everyone.
The biological parents' rights are severed through court action. This occurs after efforts to reunify have failed. The legal process to sever parental rights can take several months.
Foster parents decide they want to adopt a child in their care, who becomes available for adoption, and they apply for approval through the county. If the foster parents have a child in their home for 12 months or longer, they must be given consideration as that child's adoptive family.
Training — 36 hours provided by the Agency
Application/Criminal Background Check
Home Study
How Long Does The Process Take?
The home study process will begin once you have completed the state-mandated 36 hours of training and submitted your application paperwork. During the home study, you will have the opportunity to identify the type of child or children who might fit well with your family and parenting style. The speed of the process varies depending on our workload and how quickly you are able to provide us with the needed information.
Prospective Adoptive Families
Prospective parents should expect the adoption process to take six months or longer from the time they first submit their application.
Who Can Adopt?
Must be at least 18 years of age.
Must complete 36 hours of pre-service training and a home study prior to adopting a child.
May be married, single or living with a partner in an owned or rented home, apartment or manufactured home.
Cultural factors such as race, marital status, sexual orientation, ethnicity and religious affiliation have no bearing.
Should be in good physical and mental health.
Should have reasonable income to meet daily expenses; however, there are no specific financial requirements.
Should have at least one extra bedroom for the addition of a child.
Need not pay an adoption fee. Financial assistance may be available for the adoption of children with special needs.
To learn more about becoming a foster/adoptive parent:
Attend a recruitment event; call 419-213-3336
and/or fill out the "Foster/Adoption Inquiry Form" form below.
Frequently Asked Questions (FAQs)
Homestudy Process
Foster/Adoptive Parent Inquiry Form
Frequently Asked Questions (FAQs)
Homestudy Process
Foster/Adoptive Parent Inquiry Form