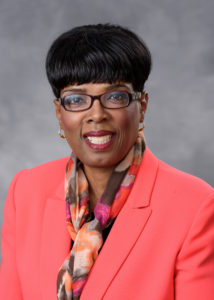 Welcome
Thank you for visiting the LCCS web site. More importantly, we thank you for valuing children and your commitment to helping those in our community grow up happy and healthy.
Children belong in families. Moreover, they belong in permanent families. To deny them that is to rob children of their childhood. Our job at Children Services is to not only protect children who have been abused and neglected, but also to seek permanence for them.
Our Wish
Our wish is that all children live with their birth families. (In fact, less than 10 percent of the children we come into contact with have to leave their homes.) When children cannot live safely at home, we try to restore stability to the family so that a timely reunification can take place. But the reality is that some children can never return home and will be raised by a relative or will be adopted.
The bottom line is that whether it be with the birth family, relatives or adoptive families, we believe every child deserves a loving, nurturing home.
This belief requires a commitment from the citizens of Lucas County. Our community's strengths come from the people living in our diverse neighborhoods in all zip codes. We are committed to working with the churches, civic organizations, schools and other community resources in these neighborhoods to strengthen our families. By partnering with these organizations, we can eliminate many of the risks that our children face.
As a taxpayer-funded agency, we strive to be transparent in our operations and committed to be an efficient steward of your tax dollars. We welcome all citizens to learn more about the outstanding work of LCCS' 340 employees.
Robin Reese
Director
Robin C. Reese is the Executive Director of Lucas County Children Services, the county agency responsible for protecting children from abuse and neglect. She was named to the position in 2016. Mrs. Reese has been with Lucas County Children Services since 1984, rising from caseworker to manager of the Placement Department in 1988. In her current position, Mrs. Reese has guided the agency through technological, organizational, and staffing changes, both hiring from within and recruiting outside talent. She has cultivated relationships with diverse internal and external stakeholders, including board members, elected officials and community leaders.
Mrs. Reese is a lifelong Toledoan. In 2018, Mrs. Reese was named "Mother of the Year" by the Toledo Alumnae Chapter of Delta Sigma Theta Sorority, and in 2019, she was honored with a YWCA Milestones award for her work in social services.
She earned a bachelor's degree in sociology from The Ohio State University, and a master's degree in social work from the University of Toledo. She is a member of the board of trustees of the Public Children Services Association of Ohio, and sits on the executive committee of the Toledo chapter of the NAACP. Her past volunteer work has included a term as a board member for the United Way and as a community hub leader for Toledo Public Schools. She has also volunteered as a mentor for disadvantaged youth.
LCCS Executive Directors, Past to Present
| LCCS Director | Dates |
| --- | --- |
| Robin Reese | September 2015 - Present (permanent as of March 2016) |
| Dean Sparks | August 1997 - August 2015 |
| Tom Jennings (interim) | December 1996 - August 1997 |
| Ellen Jones | August 1992 - December 1996 |
| Isaac Palmer (interim) | May 1992 - August 1992 |
| Judith Goodhand (interim) | March 1992 - May 1992 |
| John Mattingly | January 1986 - March 1992 |
| Robert Carson | August 1981 - January 1986 |
| Kennedy Sharrock (interim) | July 1981 - July 1981 |
| Charles Klippstein | February 1965 - June 1981 |
| Jane Cartwright | June 1947 - February 1965 |
705 Adams St., Toledo, OH 43604
Directions
Switchboard is answered 24/7
Phone: (419) 213-3200
Fax: (419) 327-3291
Office Hours:
Monday – Friday:
8:00 am – 5:00 pm