~   Campaigns & Special Projects   ~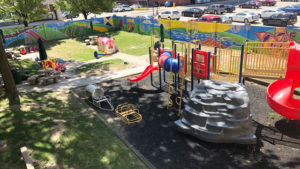 To celebrate its 20th anniversary, Friends of Lucas County Children Services (Friends of LCCS) is embarking on a legacy project to benefit the children in the care and custody of Lucas County Children Services (LCCS), but can use your help!
The current outdoor LCCS playground (where birth parents and foster children interact and maintain their key relationships during supervised visits) has outlived its useful life. Friends of LCCS hopes to renovate that existing space into a more modern, all-inclusive and accessible playground that is bright, cheery, and family-friendly; and promotes best practices in childhood development and parent-child interaction. A fundraising campaign currently is underway to pay for the project through grants, foundation funding, direct investment, individual donations, along with corporate and community contributions.
When finished, the playground project will engage a number of community partners to provide fun, engaging, and educational programming that will encourage parents and children alike to play and learn together! Some vital community partners already are engaged in the project by providing valuable expertise and input, such as Leadership Toledo; the Ability Center; Toledo Metroparks; Toledo Parks, Recreation, and Forestry; Mom's House; and many others.
Playground renovation plan calls for these improvements:
Remove all hazards and leveling of the grounds;
Replace play equipment with more modern, interactive components;
Install 6,000 square-foot rubber and concrete play surfaces;
Replace dead, drab plants with educational gardens (ex. butterfly and native plant gardens);
Engage community partners/collaborations to develop programs/events to promote education, development, fitness, and wellness of children who have experienced trauma.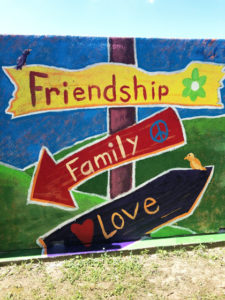 Please help make this project possible.
How you can contribute:
LCCS Playground Project Fund
Checks can be mailed to:
Friends of LCCS
P.O. Box 441
Maumee, OH 43537
Friends of LCCS is a 501(c)(3) nonprofit organization, so your donation is tax-deductible.
Have questions?
You can email [email protected] or [email protected].
705 Adams St., Toledo, OH 43604
Directions
Switchboard is answered 24/7
Phone: (419) 213-3200
Fax: (419) 327-3291
Office Hours:
Monday – Friday:
8:00 am – 5:00 pm