Foster/Adoption Parent Preservice Training
2022 Schedule
We now offer both "In-Person" and "Virtual" preservice training options. In-Person training is held in Lucas County at The Northwest Ohio Regional Training Center. Virtual training includes four (4) classes that are live-streamed (and must be attended at the time listed); and seven (7) self-paced courses (that you complete according to your schedule). Please register for either In-Person or Virtual sessions (not both).
Once selected, you must complete either all in-person sessions or all virtual sessions. Switching and/or mix-matching modules is not allowed.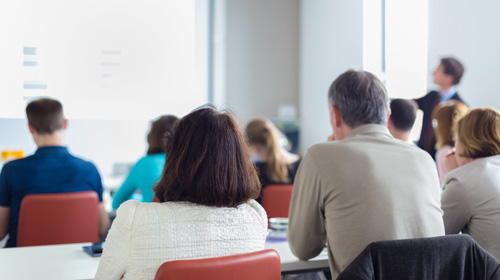 This program consists of twelfth modules. Eleven modules are presented in a socially distant classroom format. The twelve module is online. Classes are offered in several configurations during the year. While you are encouraged to complete the entire in-person program in one round, participants may "pick up" any missing classes during a future in-person round. In compliance with COVID-19 recommendations from the Centers for Disease Control and the Ohio Department of Health, seating is limited.
2022 In-Person Foster/Adoption Parent Preservice Training Schedule (Lucas County)
Due to the increase in COVID positive cases along with the CDC recommendations, all attendees will need to be fully vaccinated by the first day of training on March 18, 2022. Fully vaccinated is defined as two-weeks after you receive your second dose of a two-dose vaccine or after receiving your one-dose vaccine for COVID-19. Those who are medially exempted are excused from this requirement but are encouraged to consider attending our in-person training when positivity rates are lower. Please be sure to fill out the questionnaire by March 16, 2022 (link is provided). If your questionnaire is not returned by March 16th or you will not be fully vaccinated by that date, we will contact you to reschedule your training for a future date.
Please follow the link: Vaccination Status Questionnaire
How to register for In-Person Foster/Adoption Parent Preservice Training
Call the LCCS Recruitment unit at 419-213-3336
or complete the online form below (click BLUE button )
Thank you for your interest in becoming a foster/adoptive parent.
If you have any questions, please call 419-213-3336 or email [email protected]
In-Person Module Descriptions
Foster Care FAQs
Homestudy Process
Foster/Adoption Inquiry Form
To learn more about becoming a foster/adoptive parent:
Call 419-213-3336, attend a community recruitment event, 
and/or fill out the "Foster/Adoptive Parent Inquiry Form" form below.