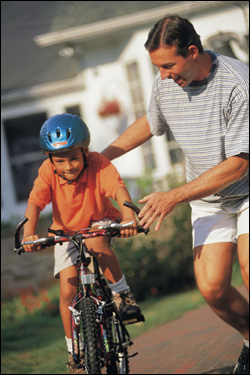 Your Child's Self-Esteem
A child's emotional well-being is a critical part of her or his development into well-rounded adults. We are often reminded about the importance of disciplining our children, but affirming what our kids do well is just as – if not more – important.
As adults, we know how important affirmation from others is to our own sense of self. For children, who are still developing a sense of their importance and how they fit in, it's critical.
Here are some ways you can help your children develop a healthy self-esteem:
Celebrate milestones

Say "I love you"

Use sincere and appropriate praise

Let them contribute

Parents have the most impact

Nurturing environment

Listen to your child

Handling disappointment

Seek professional help
Read more about your child's self esteem.